Bike/Hike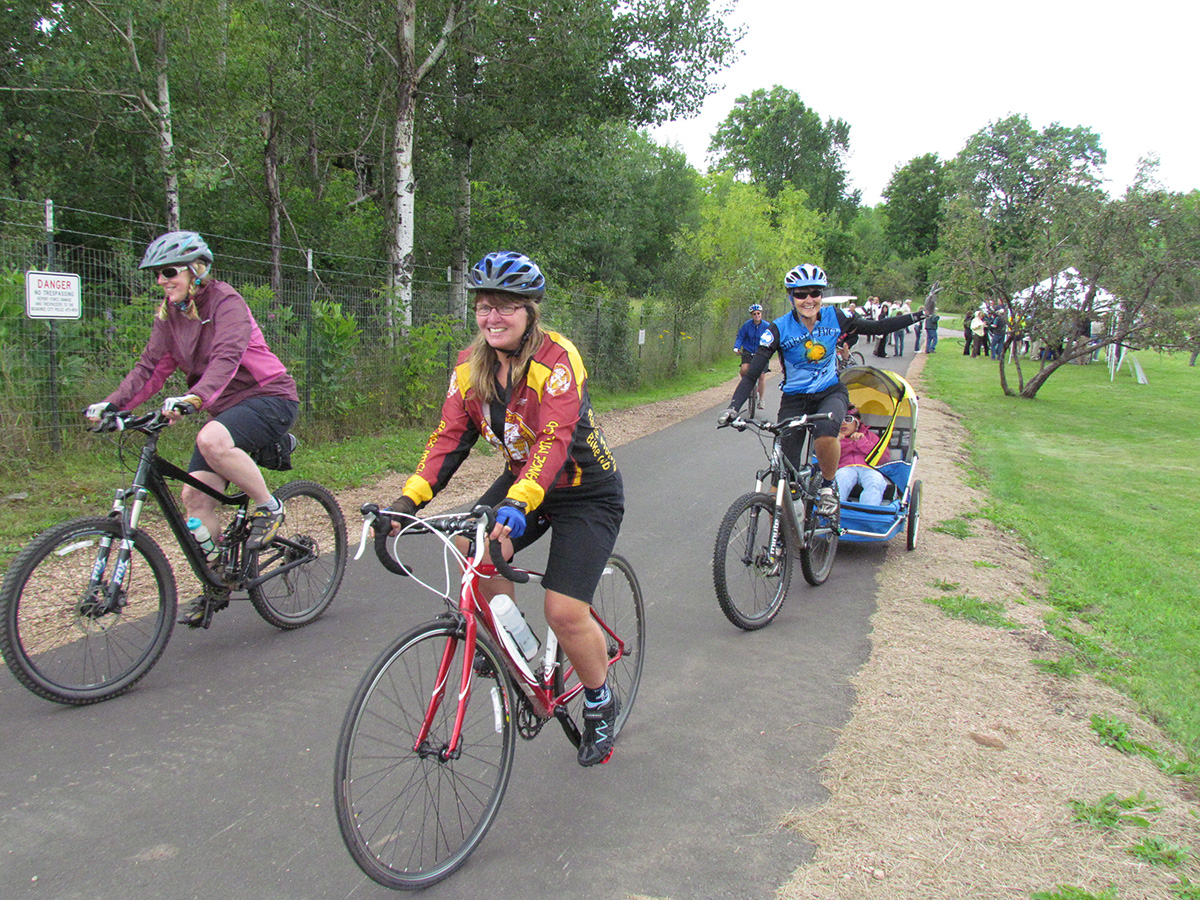 Print this Map Side for elevation info.
The entire 47-mile trail is open to hikers and bikers.  You will encounter various trail surfaces along the 47-mile trail. In urban areas, the trail is paved.  In between Marquette Township and Negaunee, from the Welcome Center to the eastern terminus and for 2.5 miles in Republic and Tilden Township (west of Ishpeming), the trail is surfaced with a crushed limestone.  For approximately 14 miles between Tilden Township and Republic, the trail is natural surface with no upgraded surfacing. If riding a skinny tired bike, it's best to use Co. Rd. 478 to Republic or U.S. 41 to M59 to CR 601.
You will also encounter a variety of geography:  from Lake Superior Shoreline to urban areas (passing through three downtowns) to historic mining regions to wetlands and forested areas.  So take a day or several days and go explore the beauty along the entire trail and learn a little about our unique history as you pass along the sites and stories of 160+ years of mining within the Marquette Iron Range.
Trail Type
Asphalt
Crushed Limestone
No Upgraded Surface