Bike/Hike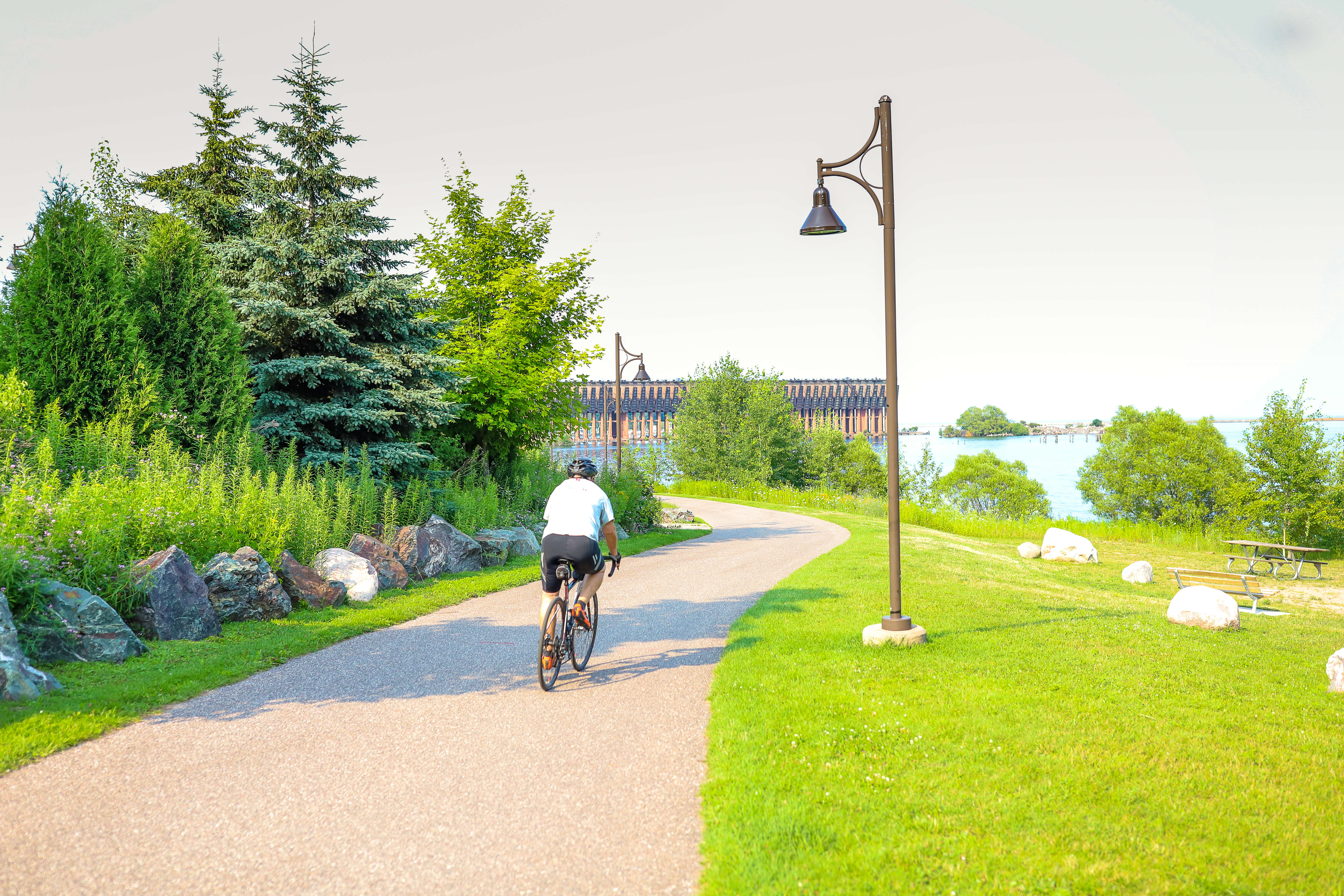 Print this Map Side for elevation info.
The entire 47-mile trail is open to hikers and mountain bikers.  You will encounter various trail surfaces along the 47-mile trail. In urban areas, ie Ishpeming, Negaunee, and Marquette city limits, plus 1 mile in Marquette Township, the trail is paved. From the eastern terminus to the Welcome Center, between County Road 492 in Marquette Township to near the r/r crosssing in Negaunee, in Tilden Township, and Republic Township, the trail surface is a crushed aggregate (limestone like).  For approximately 14 miles between Tilden Township and Republic, the trail is natural surface (dirt/sand) with no upgraded surfacing (this is due to the two townships–Ely and Humboldt who have not joined the Authority). If riding a skinny tired bike, it's best to use Co. Rd. 478 to Republic or U.S. 41 to M95 to CR 601.
You will also encounter a variety of geography:  from Lake Superior Shoreline to urban areas (passing through three downtowns) to historic mining regions to wetlands and forested areas.  So take a day or several days and go explore the beauty along the entire trail and learn a little about our unique history as you pass along the sites and stories of 160+ years of mining within the Marquette Iron Range.
Trail Type
Asphalt
Crushed Limestone
No Upgraded Surface