Public Hearings set for two Michigan Natural Resources Trust Fund Grant applications
March 13, 2018
The Board of Directors for the Iron Ore Heritage Recreation Authority (IOHRA) will be holding a public hearing to discuss two grant applications to the Michigan Natural Resource Trust Fund.  The Public Hearing will be held on Wednesday, March 28, 4:30 pm at the Country Inn and Suites in Marquette.  The Board is seeking input and comment on two separate grant requests:  1) a development grant for the installation of lighting along the 2.5 mile stretch of trail between Negaunee and Ishpeming and 2) an acquisition grant for approximately 2 acres of land in Negaunee Township for a future trail head facility.
After receiving feedback on the Five Year Recreation Plan, the Board has set priorities for 2019 including the lighting project and additional trailhead facilities, especially between Marquette Township and Negaunee where there are no public restrooms or parking  adjacent to the trail along the 13 miles of trail.
"We continually strive to make the Heritage Trail a safe and exciting recreational and educational trail experience.  Trail amenities such as parking, restroom facilities and lighting are standard trail enhancements for our trail users," informed Carol Fulsher, Administrator for the IOHRA. "My board listens to the trail users through our surveys and has made some priorities for the next few years. We'd like to get the lighting project between Ishpeming and Negaunee and the Negaunee Township trail head facility started in 2019. Both require additional funding from grant sources such as the Trust Fund."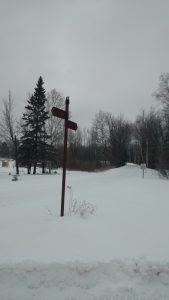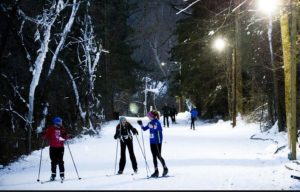 For more information, contact the IOHRA at 906-235-2923.